Welcome to Maizeone Music, the showcase for the music services and artistry of Pat Corn of Sevierville, TN.
With fifty-plus years of experience, Pat Corn and Maizeone Music Services are unparalleled in the Great Smoky Mountains area with
Private in-studio and Online Instructional Sessions

Secular and Sacred Concerts

Convention Music Co-ordination

Wedding Services

Workshops and Consulting Services

Media Composition

Broadcast & Media Services
The Maizeone Music Studio is located within the Music Outlet complex at 1050 Winfield Dunn Parkway in Sevierville, TN. This instructional studio in the most tecnologically advanced music instruction facitlity in the Great Smoky Mountains and East Tennessee. Students of all ages benefit from the tried and true instructional methods that Pat affords them via his "Concept Of Music" series and his "Chord & Play" performance method.
Visiting the Great Smoky Mountains? Many visitors to the Sevierville-Pigeon Forge-Gatlinburg area reserve session time ahead of their visit in order avail themselves of Pat's fingerstyle guitar method, arranging instruction, and illuminating music theory applications for all instruments. Simply phone Maizeone Music at 865-654-7896 and reserve your session times. What then? Follow-up and continued instruction is available anywhere in the world through the FaceTime and Google Duo online sessions. Visit our online store for more information.
Online Store & Transaction Portal
Secure Payment Processing For

Instructional Session Payments
Books
Deposits
Online Instructional Sessions
Maizeone Music Services and Products
Just Click Here To Enter to Pay




Pat Corn's "Chord and Play" Publications

"Concept Of Music"
Music Theory and The Nashville Number System
"Christmas Time Is Here"
12 Sacred and Secular Easy Chord & Play Guitar Solos
includes
Jingle Bells
Santa Claus Is Coming To Town
Silent Night
What Child Is This
Away In A Manger
Oh Holy Night
Mary Did You Know
Joy To The World
God Rest Ye Merry Gentlemen
Silver Bells
White Christmas
Jolly Ole Saint Nicholas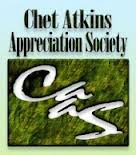 ,,,,,,,,,, performance photos by Larry Miller Photography, Sevierville, TN